Sarah Lawler Rodriguez, RDA, BA, CPT1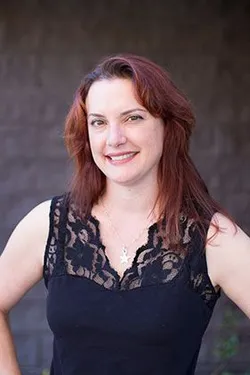 Sarah is one of Dr. Elkhoury's surgical assistants who began her career in the dental field by the suggestion of a close friend who was a dental assistant. After completing her Bachelor's degree in liberal studies at CSUS, she completed her dental assisting training at Western Career College and obtained her license as an R.D.A. in 2007. After completing her externship in a general dentistry practice, she joined Dr. Elkhoury's team to specialize in surgical assisting for periodontal and dental implant treatments. In 2012, to further enhance her clinical skills for our patients, Sarah completed training to become a level one Certified Phlebotomy Technician. This license allows Sarah to assist Dr. Elkhoury during the establishment of IV sedation for our patients electing conscious sedation during their treatment. Sarah enjoys her role in patient education and comfort, meeting new people, and being a part of a team that genuinely enjoys what they do. The highlight of her role is seeing patients progress toward achieving oral health and the delight of patients who return after having their implant crowns placed. "We care about each other and every patient as an individual, and it shows." Dr. Elkhoury is honored to have Sarah's talent, knowledge, and sincere patient rapport as an essential component to his team approach to excellent care.
---
Adriana, Registered Dental Assistant, Bilingual English and Spanish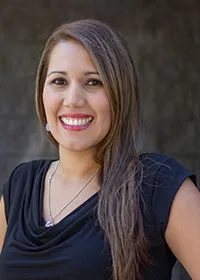 Adriana is a registered dental assistant and surgical and front office coordination leader . Adriana graduated from Boston Reed College with a degree in Medical Assisting. Adriana entered the field of Periodontology based on her interest in the link between oral and systemic health. Adriana has been expanding her knowledge and experience since joining our practice in 2010 and earning her R.D.A. in 2016. Adriana serves as a liaison between the back office and front office support teams and offers substantial support to our clinical team and community of patients. "I enjoy seeing how much a person can benefit from periodontal and dental implant treatments and what a difference it makes in their lives." Adriana honors that Dr. Elkhoury and his team offer exceptional care in a positive and caring atmosphere to their patients and each other. Dr. Elkhoury is proud of the deep passion that Adriana has found in growing with our practice and consistently pushing herself to the next level of expertise for our patients and their care.
---
Breianna, Registered Dental Assistant

Breianna is one of our registered dental assistants who began her career with us in 2013. Brei was born and raised in the Napa Valley and has been working in the dental field since 2005. Brei received her Associates degree emphasizing in dental assisting from Heald College. Brei truly enjoys taking care of our patients needs and working as a team with others in our office. Dr. Elkhoury is grateful for the compassionate and upbeat personality that Brei brings to our team and our patients Brei enjoys gardening, spending time with her family or exploring the outdoors when not caring for patients!