Rosita, Financial & Treatment Coordinator, Bilingual English and Spanish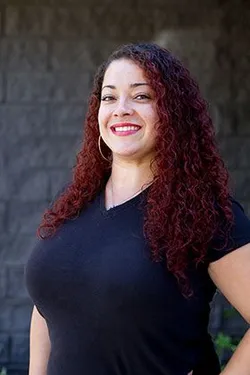 Rosita is our bilingual treatment coordinator who joined the team in 2007. Born and raised in Napa, Rosita hails from a large family and enjoys her position in the office where it has become an extension of family through interacting and developing relationships with patients each day. "I enjoy the way our practice gives so much back to the community in every way we can. Helping those in need has always been a privilege to me." Rosita joined our practice with no prior experience in dentistry as a graduate from Vintage High. Within a short time it was clear that Rosita was a quick learner and possessed a genuine ability to become a great team leader with a passion for the care delivered through specialized dentistry. Rosita is always looking for protocols to further improve the office environment for both patients and staff. In her spare time, Rosita enjoys cooking and gardening but her focus is spending quality time with her husband and their two children, Daniel and Dream. Dr. Elkhoury feels Rosita's skills, attitude, and constant desire to evolve have made her an instrumental leader of our dental practice. Laughter feeds Rosita's soul and is a gift she shares each day with our team and patients.
---
Stacie, RDH, BSDH
Stacie is one of our dental hygienists and office administrator who is responsible for patient, staff, and business relations. Stacie was raised in Lexington, OH where she spent many of her summers learning about the field of dentistry and the family business. Stacie attended The Ohio State University College of Dentistry where she earned her Bachelor's in Dental Hygiene in 2003, specializing in education. She was awarded the Columbia Dentoform leadership award by her faculty and Dean. Stacie began practicing in her family's dental practice alongside her Grandfather, five Aunts, and four Uncles, who were much of the inspiration for her pursuit to enter the profession. Stacie was honored to return to her Alma Mater when asked to serve as clinical faculty at The Ohio State University College of Dentistry. Today, Stacie continues to be surrounded by family with a passion for dentistry with three sisters who are dental hygienists and a brother who is an endodontist. Stacie continues to develop her love for education through attending specialized courses in dentistry and Periodontology, and a devotion to individualized patient education. "I love total patient care and creating an ideal outcome and experience for every patient from the moment they walk through the door." In her leisure time, Stacie enjoys spending time with her husband and their four children in addition to serving on the Sonoma Valley Education foundation board of directors. Dr. Elkhoury considers Stacie to have the experience in both the business and the science of dentistry to ensure the best possible care for every patient of the practice.
---
Adriana, Registered Dental Assistant Bilingual English and Spanish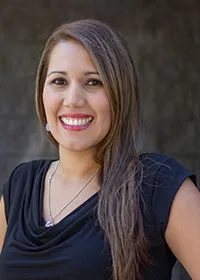 Adriana is a registered dental assistant and surgical and front office coordination leader. Adriana graduated from Boston Reed College with a degree in Medical Assisting. Adriana entered the field of Periodontology based on her interest in the link between oral and systemic health. Adriana has been expanding her knowledge and experience since joining our practice in 2010 and earning her R.D.A. in 2016. Adriana serves as a liaison between the back office and front office support teams and offers substantial support to our clinical team and community of patients. "I enjoy seeing how much a person can benefit from periodontal and dental implant treatments and what a difference it makes in their lives." Adriana honors that Dr. Elkhoury and his team offer exceptional care in a positive and caring atmosphere to their patients and each other. Dr. Elkhoury is proud of the deep passion that Adriana has found in growing with our practice and consistently pushing herself to the next level of expertise for our patients and their care.
---